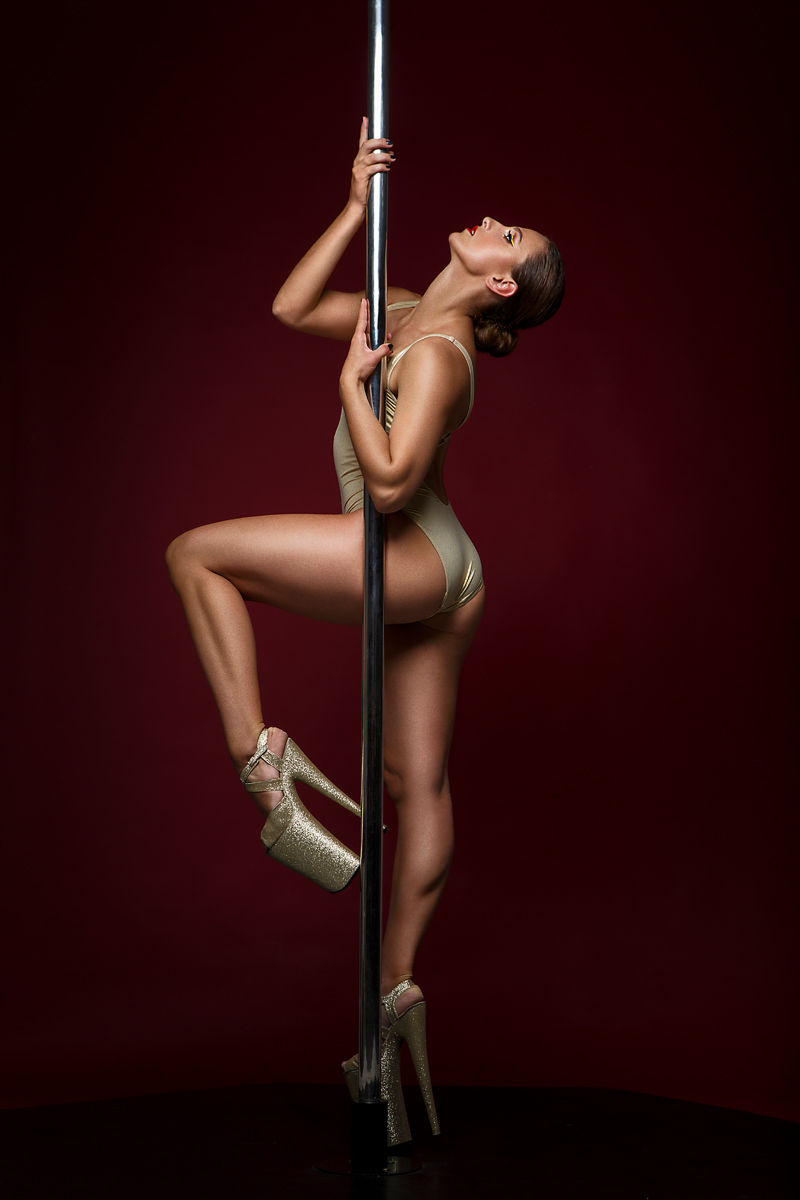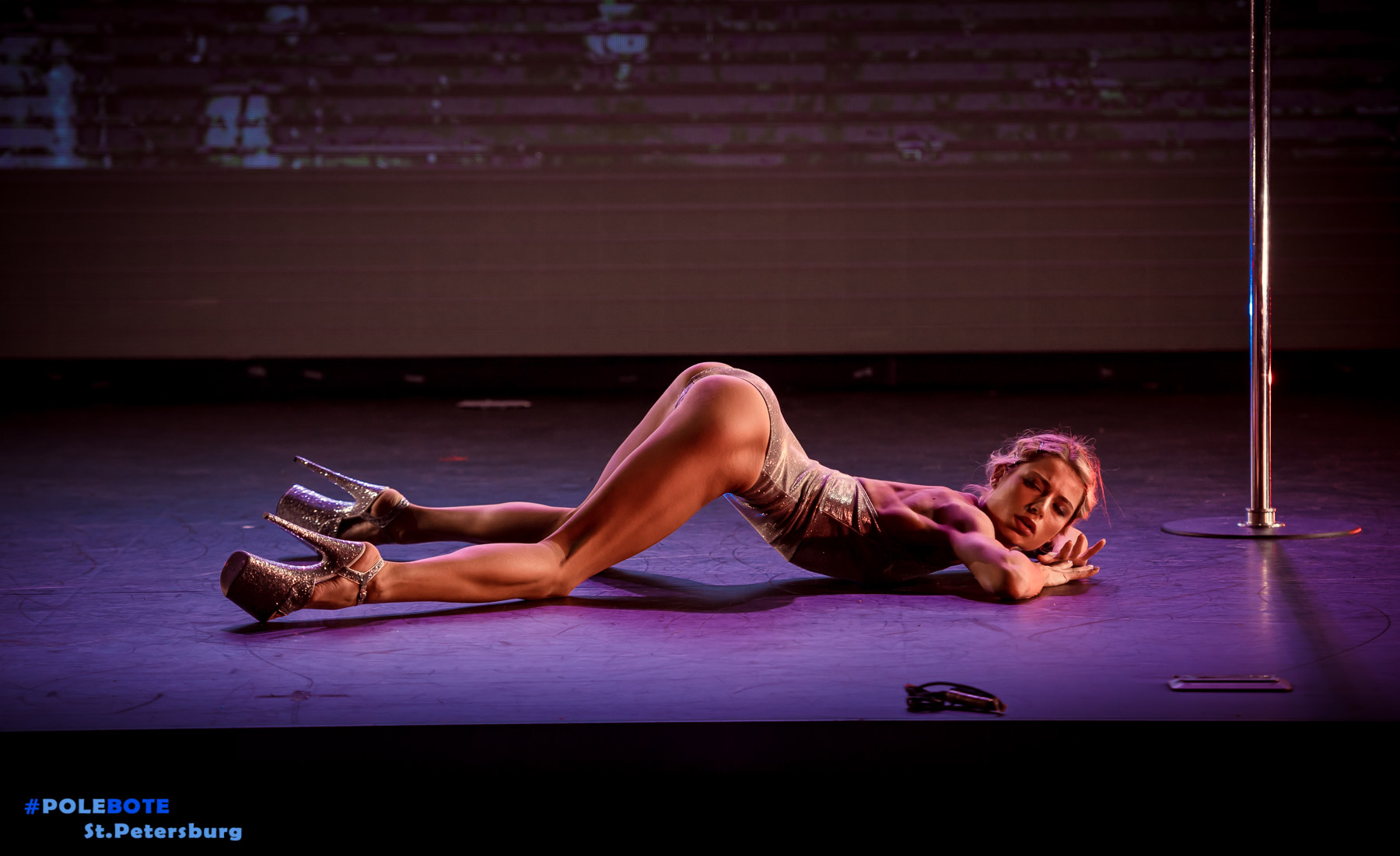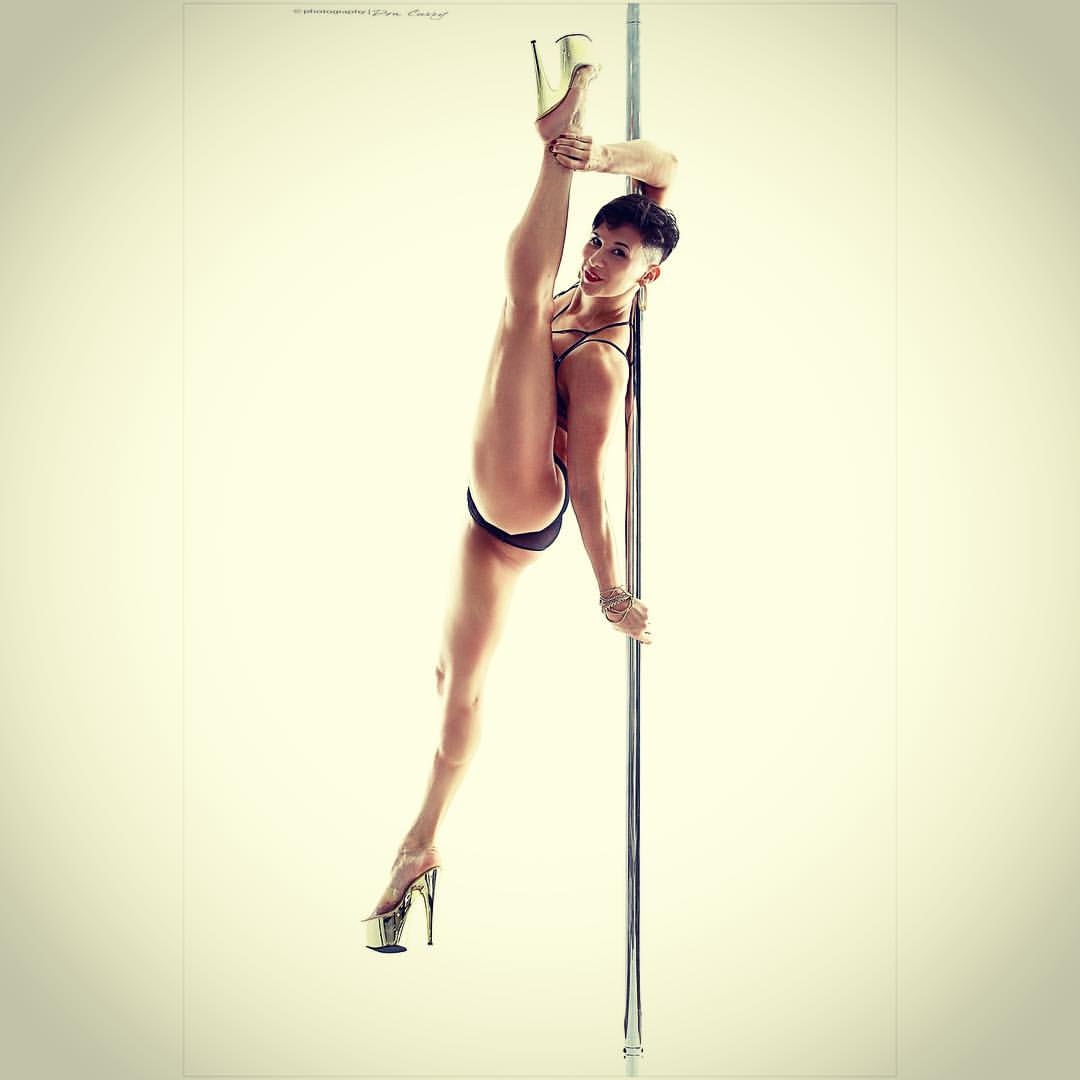 DORIS ARNOLD
Pour la Première Compétition d'Exotic Pole de France, la French Pole Riviera aura l'honneur de recevoir cette formidable artiste et ambassadrice de l'Exotic Pole Français.
Championne de France de pole en 2013, mais également vice-championne d'Europe, et de nombreuses fois titrée sur la scène internationale, Doris Arnold fut également finaliste au championnat du monde de pole en 2014.
Elle est reconnue dans le monde entier pour son style incomparable mêlant force,fluidité et sensualité. Désormais, Doris Arnold ne participe plus comme compétitrice mais comme show girl, juge et guest performer dans le milieu de la pole et de l'Exotic dance.
For the first competition of Exotic Pole de France, the French Pole Riviera will have the honor of receiving this wonderful artist and ambassador of the French Exotic Pole.
Champion of France pole in 2013, but also vice-champion of Europe, and many times titled on the international scene, Doris Arnold was also finalist at the pole world championship in 2014.
She is known around the world for her incomparable style combining strength, fluidity and sensuality. From now on, Doris Arnold no longer participates as a competitor but as show girl, judge and guest performer in the middle of the pole and Exotic dance.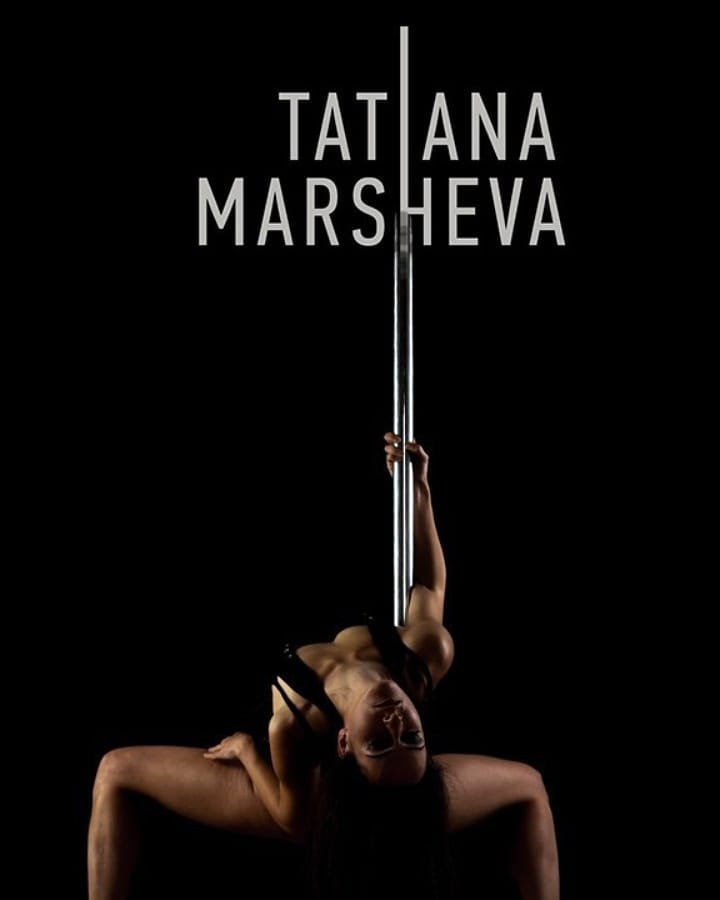 TATIANA MARSHEVA
CREATRICE D'EXOTIC GENERATION

Tatiana a commencé à danser à l'âge de six ans. Elle a étudié au Ballet School and Theatre Studio où elle a dansé une variété de styles: moderne, contemporain, vogue, de rue et autres. Tatiana est une chorégraphe certifiée. Elle a commencé à danser l'Exotic Pole en 2005 et a été invitée comme chorégraphe au club emblématique de Moscou "Dreams". Depuis 2008, Tatiana enseigne L'Exotic Pole dans des studios à Moscou et donne des workshops dans le monde entier.


Tatiana started dancing in the age of six. She studied in the Ballet School and Theatre Studio where she danced a variety of styles: Modern, Contemporary, Vogue, Street style and others. Tatiana is a certified choreographer. She started to dance Exotic Pole in 2005 and soon she was invited as a choreographer to the iconic Moscow club "Dreams". From 2008 Tatiana teaches Exotic Pole Dance in Moscow studios, gives workshops around the world.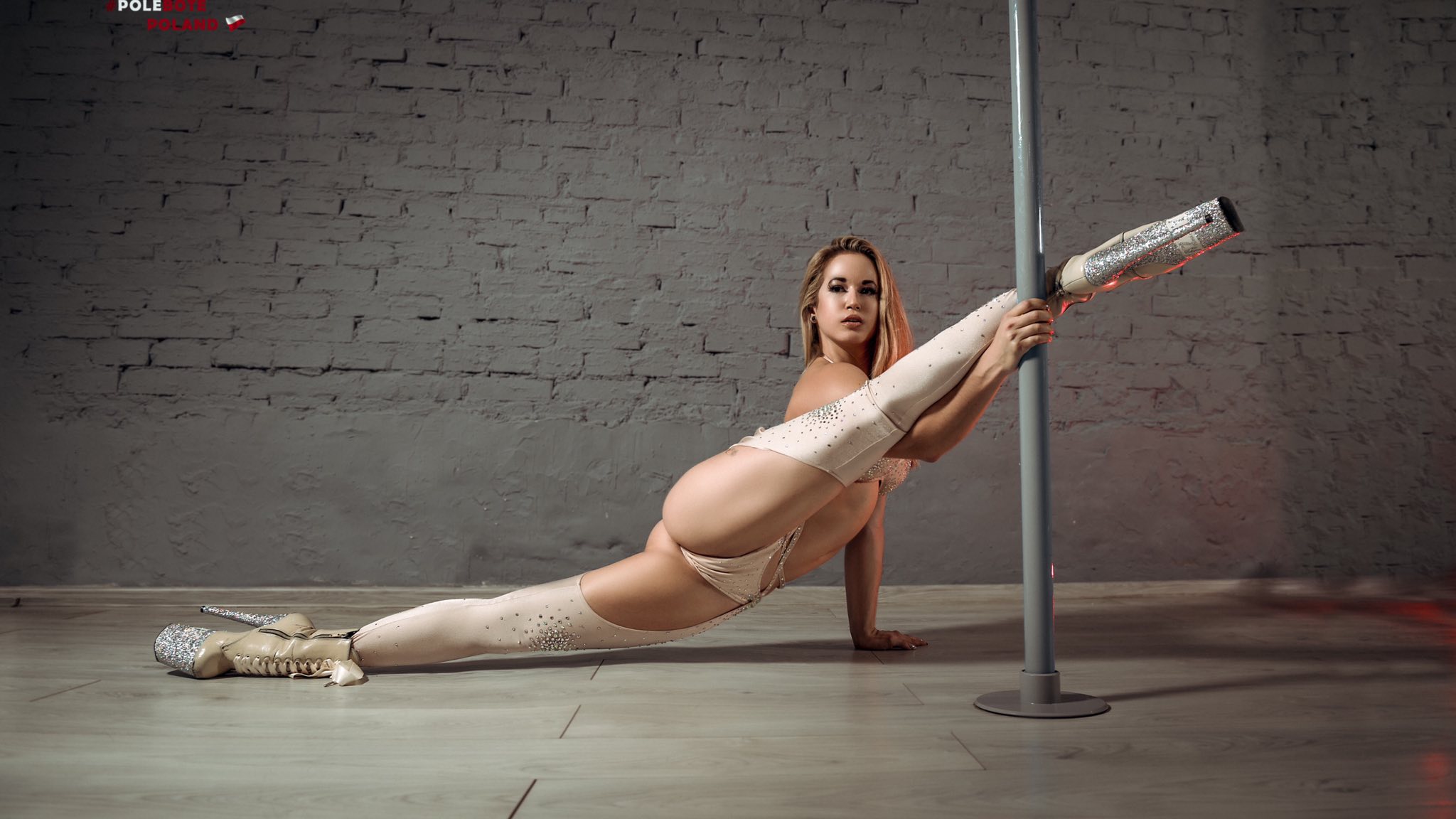 JAZZY K
Jazzy K est originaire de Zurich, en Suisse. Elle a commencé la pole dance en 2009 et était seulement trois mois plus tard. Elle a commencé sans aucune expérience dans le sport ou la danse mais est tombée amoureuse de la sensualité et de l'acrobatie de la pole. Elle enseigne depuis 8 ans, et est aujourd'hui une professionnelle et ambassadrice de X-Pole, Sparkle Heels et sponsorisée par Pole Junkie.
Elle enseigne à travers le monde entier et partage son Exotic Pole avec les autres.

Jazzy K is from Zurich, Switzerland. She started her pole dancing life in 2009 and was only 3 months later. She started with no background in sports or dance but fell in love with the sensuality and acrobatics of pole. She now teaches for 8 years, is a professional, and is a professional Ambassador of X-Pole, Sparkle Heels and sponsored by Pole Junkie.
Teaching Workshops all over the world is her passion, as she gets to her exotic Pole with others.
VALENTINA DOMINO
Valentina Domino est une actrice et pole danseuse.
Elle a commencé la pole dance en 2010 en assistant à différents cours et ateliers avec des danseurs internationaux.
Après quelques années, elle est devenue enseignante certifiée.
En tant que l'une des premières danseuse d'Exotic Pole italienne, son objectif est de promouvoir ce style en Italie.
En 2015, elle ouvre le studio de danse Body Rock Pole à Milan.
Elle a remporté la première place en 2016 dans la catégorie ProDouble au concours Exotic Contest, la première place en tant que Pro Woman en 2017 à Exotic Moon et au Pole Theater en 2018 en catégorie Pro Classique et Overall.
Valentina Domino is an actress and pole dancer.
She approached pole dancing in 2010, attending different classes and workshops with international dancers.
After few years she became a certificated teacher.
As one of the first Italian exotic and sexy style trainers her aim is to promote those styles in Italy.
In 2015 she opens Body Rock Pole Dance Studio in Milan.
She won the first place in 2016 in ProDouble Category at Exotic Contest competition, first place as pro Woman in 2017 at Exotic Moon and at Pole Theatre in 2018 in Pro Classique and Overall category.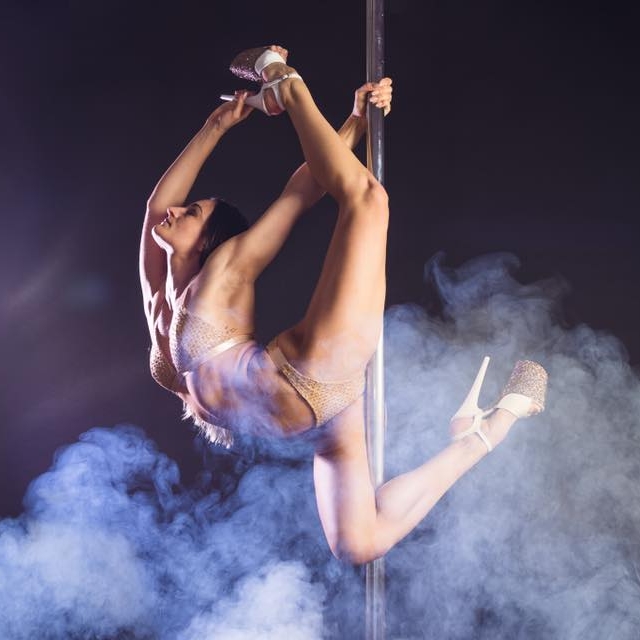 LAURA LOU
Laura Lou est une étudiante suisse de formation en gymnastique artistique. Elle a commencé Pole Dance en 2011 et est devenue enseignante après 2 ans. Elle a concouru à l'international et a découvert son amour pour l'Exotic Pole quand elle est allée à Dance Filthy à Sydney. Un an plus tard, en 2015, elle a ouvert son propre studio, la Pole Academy. Inspirée par des danseuses d'Exotic Pole russes, elle a commencé à créer son propre style . Aujourd'hui, elle est connue pour son style de pole hypnotique qui est très élégant et fascinant aussi; prêt à danser avec des filles du monde entier.
Aujourd'hui Ambassadrice de Paradise Chick et Sparkle Heels, sa Pole Passion est accomplie.
Laura Lou is a Poledancer from Switzerland with a background of artistic gymnastics. She started Pole Dance in 2011 and became a teacher after 2 years. She competed international and discovered her love for exotic pole dance when she went to Dance Filthy in Sydney. One year later in 2015 she opened her own Studio, the Pole Academy. Inspired by fluid russian exotic dancers, she started to do her own thing. Today she's known for her hypnotic pole style which is very elegant and mesmerizing too; ready to dance with girls from all around the world.
As a part of Paradise Chick and Sparkle Heels as an ambassador her Pole Passion is completed.